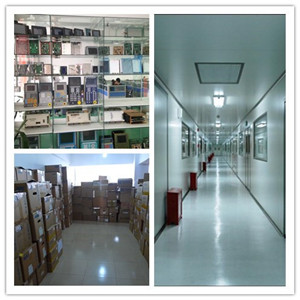 MILLO TECH CO., LTD was founded in Y2009, as a professional LCD display provider for
industrial applications, core-members are all engineers coming from the Display Industry,
the accumulation experience is more than 30 years. Based in HongKong & Shenzhen,
we service industrial customers all over the world.
WHO WE ARE?
1. We are independent distributor for LCD panels, size covers from
3.5" to 20.1", including STN, Color-STN, TFT, EL displays, from
AUO, CMO, TIANMA, CHIMEI, OPTREX, HITACHI, KYOCERA,
NEC, SHARP, TOSHIBA, SUMSUNG, LG.
2. We are your good partner for End-Of-Life parts sourcing,
alternative solution provider.
3. We are professional supplier of Industrial Display, size covers
from 5.7" to 19.0", which are widely used on point of sale machine, production line monitor, banking service machines.
With a good understanding of LCD technology, quality standard, equipped with the full range of test devices covers STN, CSTN, TFT, and EL display, we can assure every single piece sent from MILLOTECH is qualified.And we truly believe it's our duty to deliver the best qualified products to our customers. More than 10K pcs stock to meet customer's request on soon delivery.
We can help you move fast, win-win!!
Warranty policy: New ones with 12 months warranty , Second hand / refurbishes conditions with 6 months warranty.
Market focused: Electricity Power, Industrial Control, POS system, ATM Machine, Medical devices, Monitoring systems, Movement control, Vehicle display, HMI panel .. etc.